Destiny two's Most Hated Character Is Now Its Most Adorable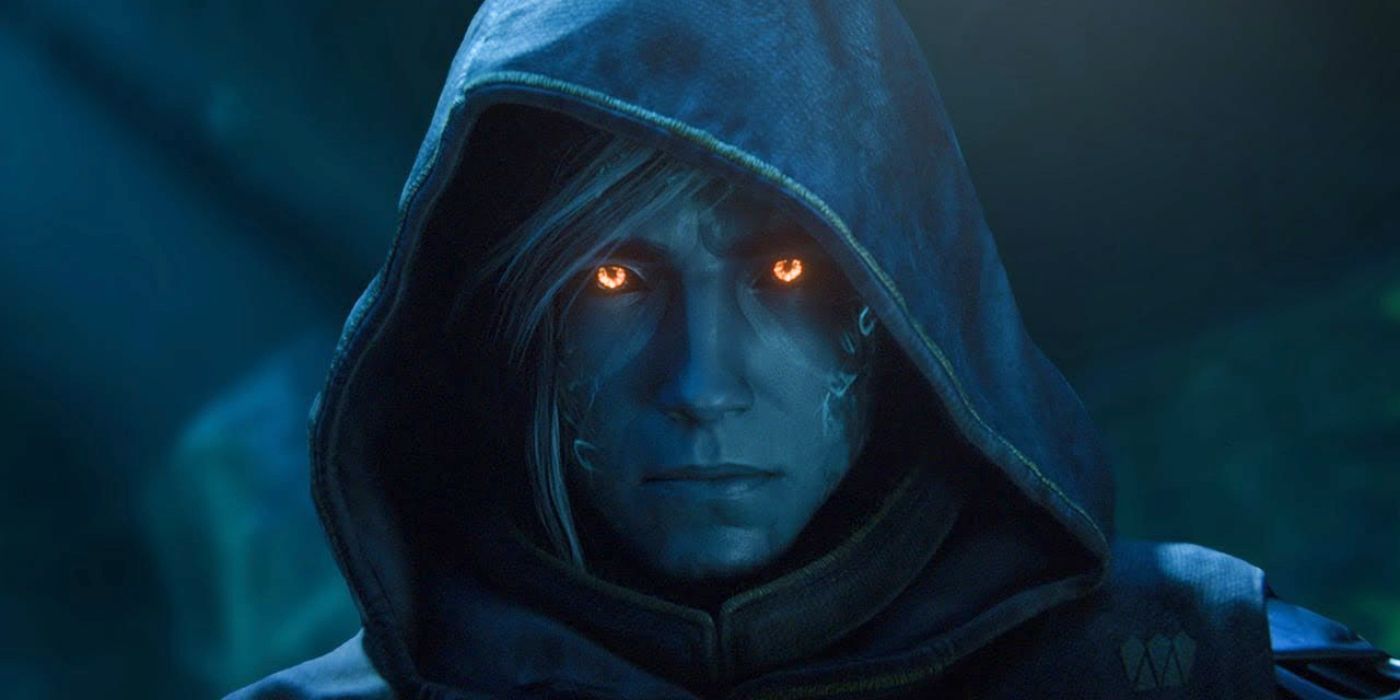 What's happening for the hated character in Destiny two ?
Probably the most hated character in Destiny two, Uldren Sov, has become perhaps its most beloved. Now referred to as Crow, Uldren is actually infamous for killing Cayde 6, the once Nathan Fillion voiced Hunter Vanguard who was, at the time, Destiny 2's funniest and most popular NPC. Because of a memory wipe and some particularly adorable dialogue, Crow might be charming enough to fill the hole he made with Cayde's death.
Uldren was once the brother of Mara Sov, queen of Destiny's mysterious Awoken folks. After Mara was thought dead in a fight against Destiny 1's Taken King, Uldren entered a period of wandering, looking for the lost sister of his. He ended up in the Awoken's Prison of Elders, where he and the Scorn – Fallen he unknowingly resurrected with the corrupting power of the Ahamkara, Destiny's wish granting dragons – eventually escaped, killing Cayde in the process.
The reasons of his for killing Cayde in Destiny two: Forsaken were not entirely clear; he might have done it to appease the Scorn, whom Cayde imprisoned, or perhaps at the orders of the aforementioned Ahamkara, which was influencing him the entire time, or perhaps even simply since he never liked Guardians all that much. At any rate, the result was the same: Many Destiny players hated Uldren and were glad to be his (implied) killer at the end of the Forsaken campaign. Which began to change with a very short cutscene in the Black Armory DLC, which showed Uldren waking up from under a burial shroud, revived by one of the Traveler's Ghosts and turned into a Guardian with no memory of the past life of his.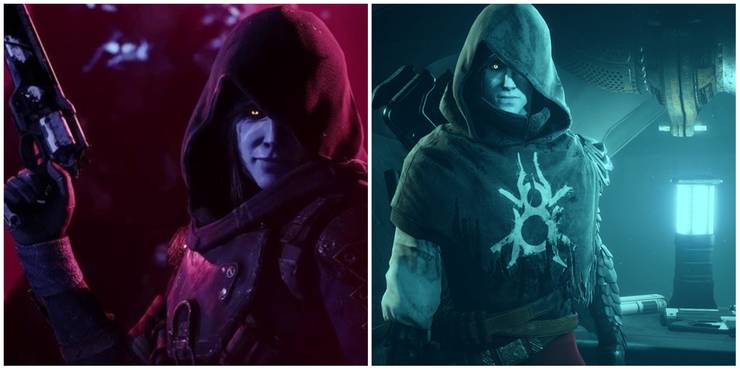 How Destiny 2'S Uldren Went From Cayde's Killer To A Player Favorite
It was another year before Destiny fans heard anything else about this new Guardian Uldren. During Destiny 2's The Dawning 2019 holiday event, players began to find out about Uldren's struggle to find a place for himself as a Guardian (since any other Guardians he ran into reacted to him with hostility) in the lore entry for a new Exotic ship called Amnestia S2.
"One night, he sits with the head of his against the knees of his and listens to the distant snaps of gunfire. He has not seen anyone in about a week, but he is able to hear them. Somehow that makes the loneliness worse. More powerful.
"'Did you know,' his Ghost says, bright but gentle. The purple glint of his shell reflects the half light outside the crate.' That in the Last City, they're celebrating? They call it the Dawning. It's a celebration of hope and friendship and warmth.'"
Guardian Uldren:
Instead of an evil, stuck up jerk deserving of hate, this characterized Guardian Uldren as someone players should really feel sorry for – a person despised for reasons he does not understand, spending a holiday alone due to them. This carried forward to Uldren's long awaited reappearance in Destiny two: Beyond Light's Season of the Hunt, when players were made to rethink their anger towards him even further. Forced away from Guardian life, his situation had grown much more dire, as Uldren – calling himself Crow – became a hired gun for the Tangled Shore's mob boss like Spider, who subsequently attached a bomb to his Ghost's shell to stop him from fleeing.
New Uldren became beloved one
But Crow's appeal is not just the sad story of his. Despite the circumstances of his, he is not mopey or perhaps glum – he's charming. Whereas Uldren's persona was one of arrogance and angst, Crow is adorably pitiful. Like a younger brother, he is eager to prove himself to the player's Guardian, acting self-assured and cool, only to be revealed as earnest and inexperienced by his plucky Ghost, Glint. Destiny two fans on Reddit have fallen in love with this new Uldren, many saying the writing of his redemption is actually Season of the Hunt's best aspect. In one particularly devastating and ironic post mission voice line, Crow even tells the player, "We make a great team, Guardian! It is a shame we never met before, or perhaps I may not have died in the first place."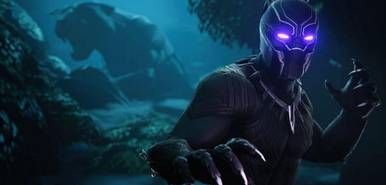 Things came full circle when players delivered Crow some Dawning cookies. His heartfelt response, illustrated above by fan artist Vanade, is actually sure to have moved even the most resentful player: "'Thank you,' he says softly.' Truly.'" Finally, following Destiny 2's the latest Coup De Grace mission, the player's Guardian freed Crow from Spider's grasp. Maybe today, being a player favorite character, this once infamous Awoken prince is able to fulfill Cayde-6's wish to make the killer of his the next Hunter Vanguard.
NEXT: