Valorant Episode 2 Gameplay Trailer Shows All the New Content in Action
Valorant Episode 2 Trailer
Valorant's Episode 2 has just gone live on North American servers, and to celebrate, developer Riot Games has just released a new trailer providing a full overview of everything new.

As we've run through already in our feature article earlier this week, it's the sneaky new Duelist Agent Yoru that has everybody most excited. You'll see him in action below, but he's already had the spotlight in a dedicated trailer previously.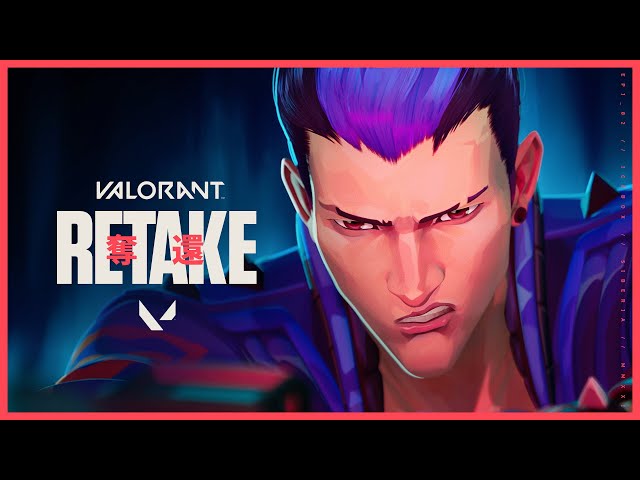 Elsewhere, new balancing changes to Agents Brimstone and Omen should make an important effect on the game's meta. It is also worth mentioning that the update's patch notes released earlier today also allude to future changes coming for Viper, although nothing has been set in stone.
Other major changes include a complete overhaul to Valorant's competitive matchmaking, that will now revolve around an all new points based system that replaces the confusing arrows of Episode one. There is also a leader board coming that'll be of note to the top 500 players.
Finally, there is, of course, a brand new season of the battle pass that kicks off today, bringing with it three new skin lines among other cool cosmetics. Keep an eye out as you watch the below trailer and you'll see a number of them.
Best Strategy Games of 2020
It's finally award season here . Over the coming weeks of January we're going to look back at our favorite games of 2020. That includes the wealth of strong strategy games the year has seen, from the field of new spin-offs through to new releases in established, popular series. These are the best strategy games of 2020.

Voted on by our editors and staff writers, these were the strategy games that stood apart from the pack. So, let's check out the four that stood head and shoulders above the rest.
Best Strategy Games of 2020
Honorable Mention: Desperados III
Staff Writer Andrew McMahon: Desperados III was my most surprising game of 2020, as its real time tactics stealth gameplay style was an entirely new experience for me. Using 5 playable characters, each with weapons that are unique and abilities, the goal is usually to roam the map, completing objectives and killing anyone in the way of yours, all while staying hidden.
Unlike most strategy games I would played in the past, aka the majority of the XCOM and Fire Emblem series, controlling everything in real time added an intriguing level of strategy and difficulty. Like a game of chess, each move that I made required a great deal of timing and pre planning.
For example, certain enemies require that you use a particular character in order to distract or execute them. While this sounds simple enough, you also have to factor in the other enemy that is looking straight at your would-be victim.
To successfully execute your plan and progress, Desperados III implements a mode called showdown. This feature allows you to halt time and control each character's next routes and actions. Once you've got a solid plan under your belt, you can execute each move simultaneously or individually, hopefully resulting in a perfectly-timed attack.
While it definitely takes getting used to, the game is very forgiving when it comes to dying, as it loads in fast and even advises you to save regularly. If you're on the hunt for a strategy game that may have flown under the radar in 2020, you should definitely give Desperados III a play.
Best Strategy Games of 2020
Second Runner-Up: Gears Tactics
Guides Editor Chris Jecks: The Gears of War series is often synonymous with third-person action, bland, grey corridors, more grey alien-like enemies, and the lead characters blurting out some obscenities while they chainsaw through said grey enemies.
While recent entries have steered the series away from its adoration of the color grey, it was 2020's turn-based strategy spin-off, Gears Tactics, that best highlights the potential the franchise has to offer.
Ditching the third-person shooter genre for a top-down, turn-based strategy title, Gears Tactics' story takes place not long after E Day, following Gabe Diaz (father of Gears 5 protagonist Kait) as he is tasked with taking down the Locust eugenicist, Ukkon. And who knew that the Gears series will be such a perfect match the the turn based strategy genre.
The game offers up lots of story tidbits to keep fans of the series ploughing through its roughly 30 hour campaign, and some solid tactical gameplay, also. It is your usual turn based affair, with the Valorant Episode 2 most resembling that of X COM with a hint of Gears of War that makes it feel distinctly unique.
Each character type has a skills and abilities which are actually unlocked through leveling up, hero units have the own special abilities of theirs that will help turn the tide of battle, and do not worry, the series' penchant for gore is not lost here, with chainsaw bayonet attacks and headshots getting their own cinematic cutscenes amidst the top down action.
Its compulsory side content can occasionally feel like unnecessary padding, but the gameplay's enjoyable enough you'll be more than happy to push through regardless, if not just to enjoy the story beats. Gears of War fans, this is a must-play, and it's on Xbox Game Pass and Game Pass for PC, there is no excuse!
Best Strategy Games of 2020
First Runner-Up: 13 Sentinels: Aegis Rim
Reviews Editor ZhiQing Wan: The story and sometimes complicated plot of 13 Sentinels: Aegis Rim are the main appeal here, but hey, the real-time strategy elements are pretty damn good too. When I reviewed it, I noted that 13 Sentinels' menus and UI may not be the prettiest but there's no denying that the strategy gameplay is satisfying as hell.
With thirteen characters at the disposal of yours, they are all equipped with an unique skill set and various types of mechs that they are able to maneuver on the battlefield.
Certain mechs specialize in long range abilities, while others excel in melee combat but lack any kind of ranged capabilities. While thirteen Sentinels is not particularly punishing or perhaps too challenging, there is still a large amount of satisfaction to be had in finding the ideal way of blasting the enemies of yours into bits.
You genuinely have to plan in advance and determine how you can group your enemies together and take them all out in fell swoop. Anyone is able to clear a level in this game easily, but it requires skill to clear it with the best rank.
Best Strategy Games of 2020
Winner: Crusader Kings 3
News Editor Giuseppe Nelva: Crusader Kings 3 isn't just a fantastic strategy game, but also one of the best RPGs available on the market and an extremely impressive world simulator. It mixes those elements wisely so that none overpowers the rest and each enriches the other aspects of gameplay.
While Paradox's games often become what they are truly meant to be after the releases of a few DLC, Crusader Kings three is actually probably the most complete and accomplished package the developer has launched out of the box, by a big margin.
Add to that a charming degree of humor, a lot of unpredictability, and a great deal of variety, and this becomes basically a game that you could play forever… or perhaps until Paradox releases Crusader Kings four.
While the "one more turn" issue does not directly apply since you will find no actual turns here, you are able to count on this game's addictive nature to pose a serious threat to the social life of yours and sleep patterns.
Thanks for checking out my house Market 4 Games and please feel free to comment and share the suggestions of yours.